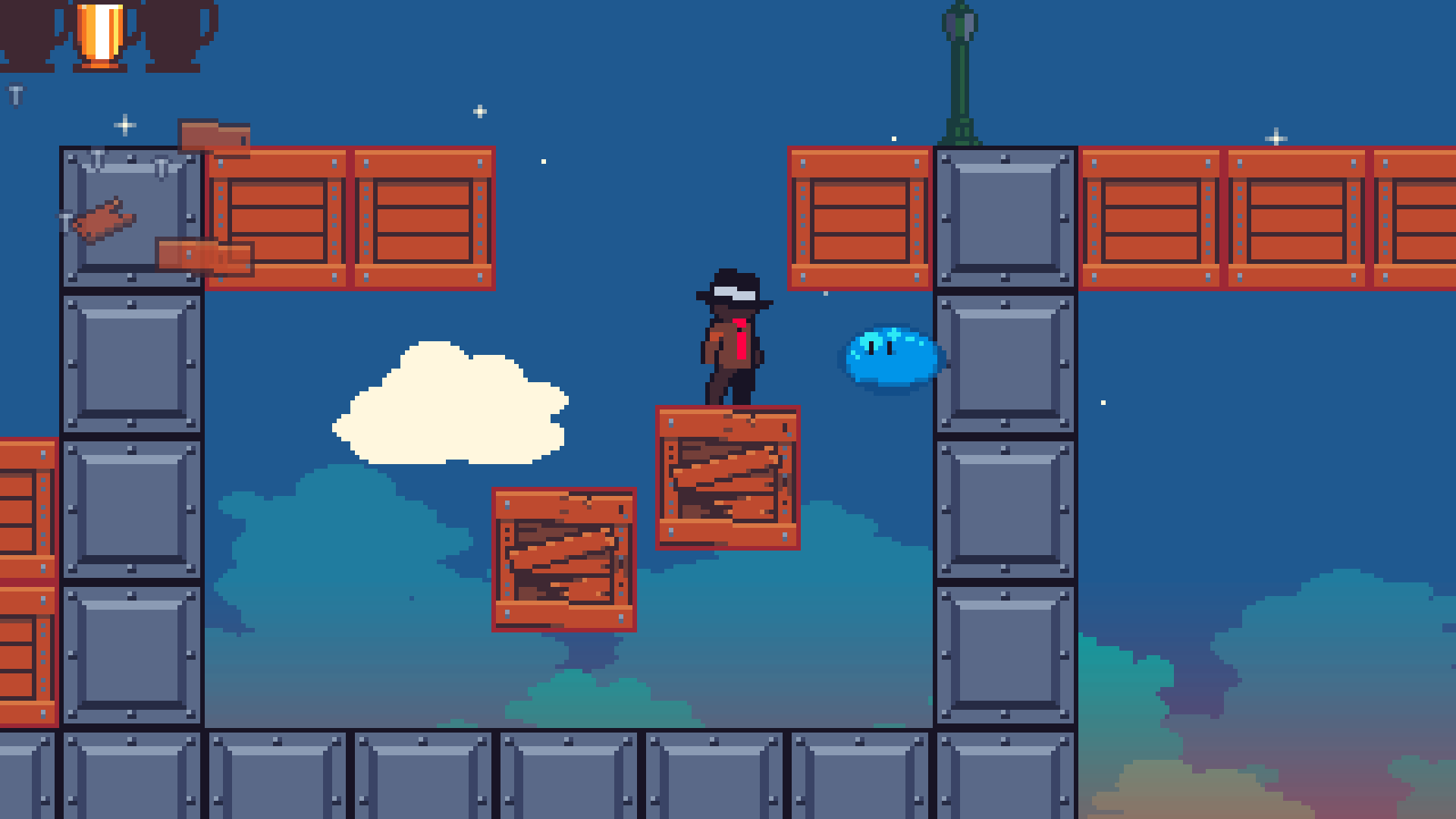 Mr. Coffee's Deconstruction
A downloadable game for Windows and macOS
When Mr. Coffee went back home, a sudden rise of blocks sent him straight to the skies for no reason whatsoever.

Build your own path to return to your home, find the golden mugs in each level and solve the mystery of who tore apart the world.
Small update: the game features a short intro cinematic (its in the game's files) but due to a small mistake in the code it won't play. we'll will add a video to show it since it does show the game's plot.
This prototype contains:
- 24 Levels of puzzle and action.
- 3 differents ambients to explore.
- Different types of blocks, each with its own properties
- Beatiful pixel art.
Controls:

WASD/Arrow keys: Move and jump

Mouse: manipulate blocks
(With i you can go back to the level selection screen)